It's always refreshing when a bride knows exactly what she wants, and Jessa knew what she wanted from the beginning. The venue: The Sterling Castle. The theme: Lord of the Rings. The planner: Dreamgate Events.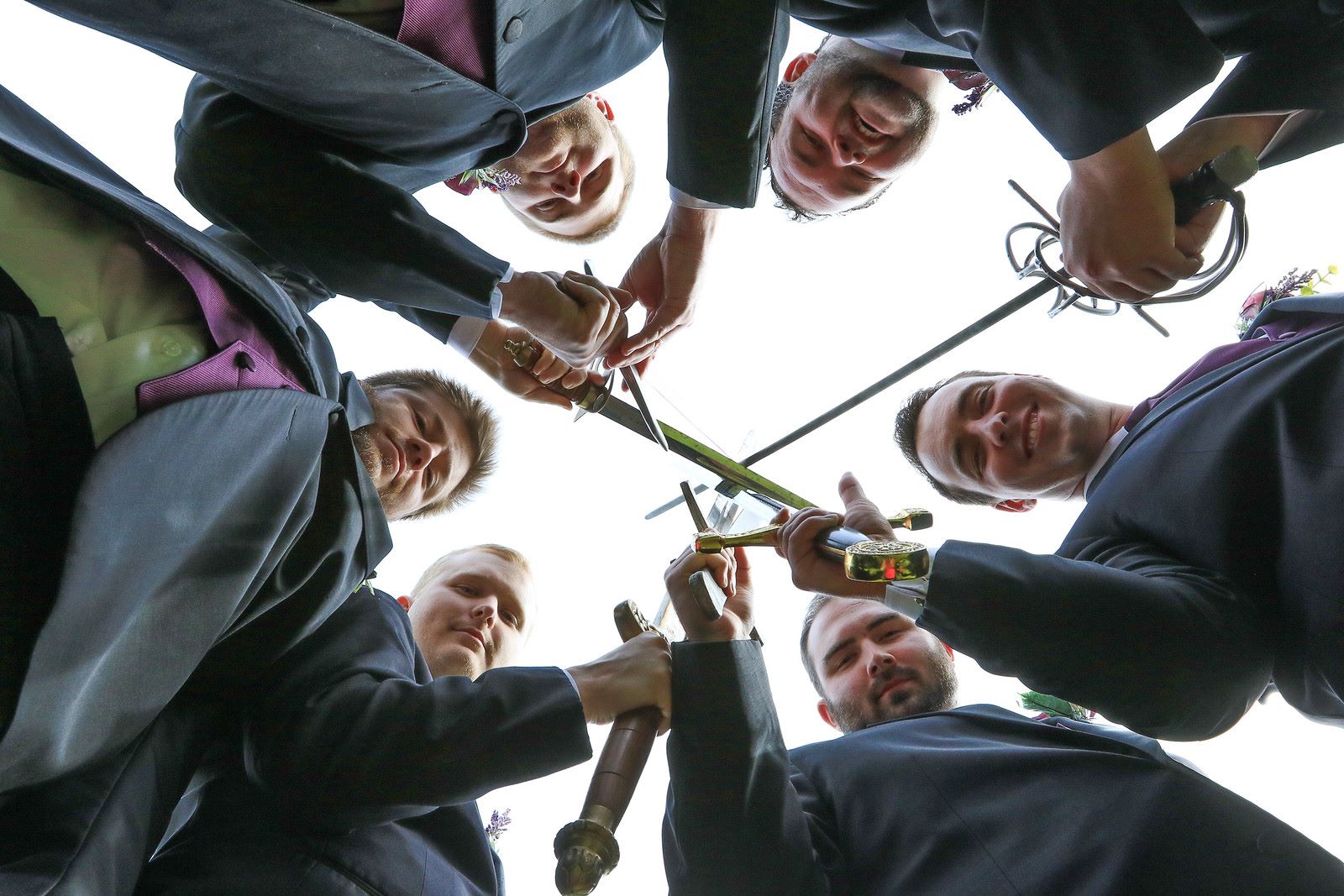 The details of this wedding were what made it fun and unique. The tables were numbered by the cities of Middle Earth, the Shire Theme processional was light and playful, and the happy couple used a sword to cut into their cake. The cascades of purple orchids and vinery transformed the gazebo into a fairytale setting. With the castle as a backdrop, the bride looked like she stepped right out of a medieval bridal magazine.
From our perspective, two important things happened that day at the castle: The bride and groom got married, and everyone had fun. Each of these things happened perfectly. Taking one look at the bride and groom, we saw only joy and happiness. The bridal party enjoyed themselves—who wouldn't playing with swords and dancing in a ballroom?
At most weddings there are always at least two or three obstacles, but this wedding had no real challenges. Several of the groomsmen were a little toasted and wanted to take the spotlight on the toasts, but that's something we always keep in the back of our minds.
The success of this wedding came from organization and a great team. The folks at The Sterling Castle were extremely helpful, and our team had a plan, which was executed perfectly.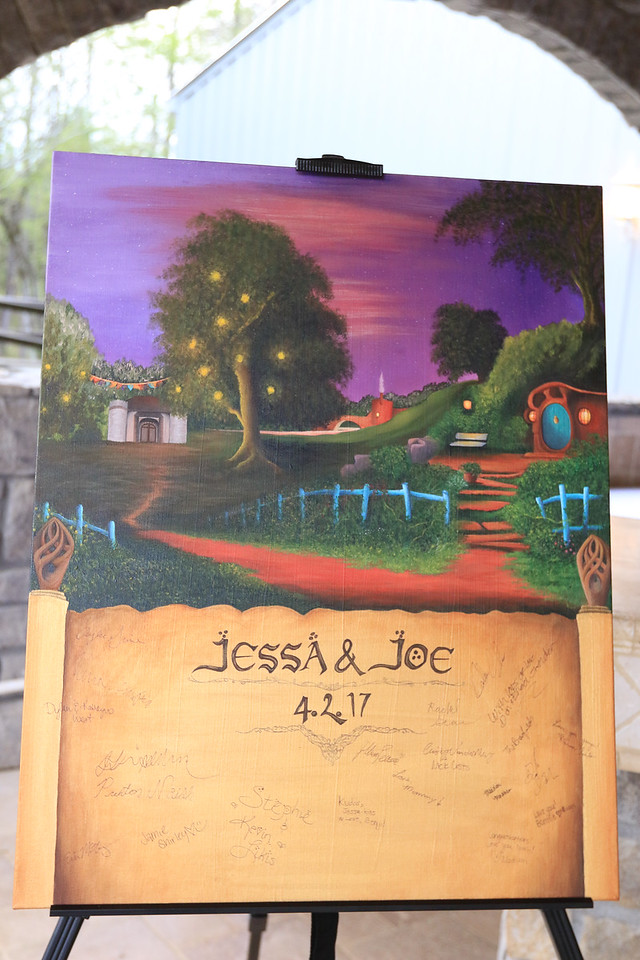 Our favorite part was the painting Joe and Jessa used as a guest book. The bride's sister recreated a scene from the Lord of the Rings, placing the venue in Hobbiton, and included a scroll for guests to sign on. We love special touches, and it was nice to see something different than the regular sign in book.
It was a night of food, fun and fellowship (rings included), and we wish our happy couple the greatest of adventures!
The Dream Team