A lot of planning goes into a bride's big day—not to mention the years of dreaming of a perfect moment. That's why, rain or shine, it's going to be nothing short of amazing. The morning of May 20, as The Dream Team arrived at Morgan Creek Vineyards for Mary and Armon's wedding, we knew there would be obstacles to overcome.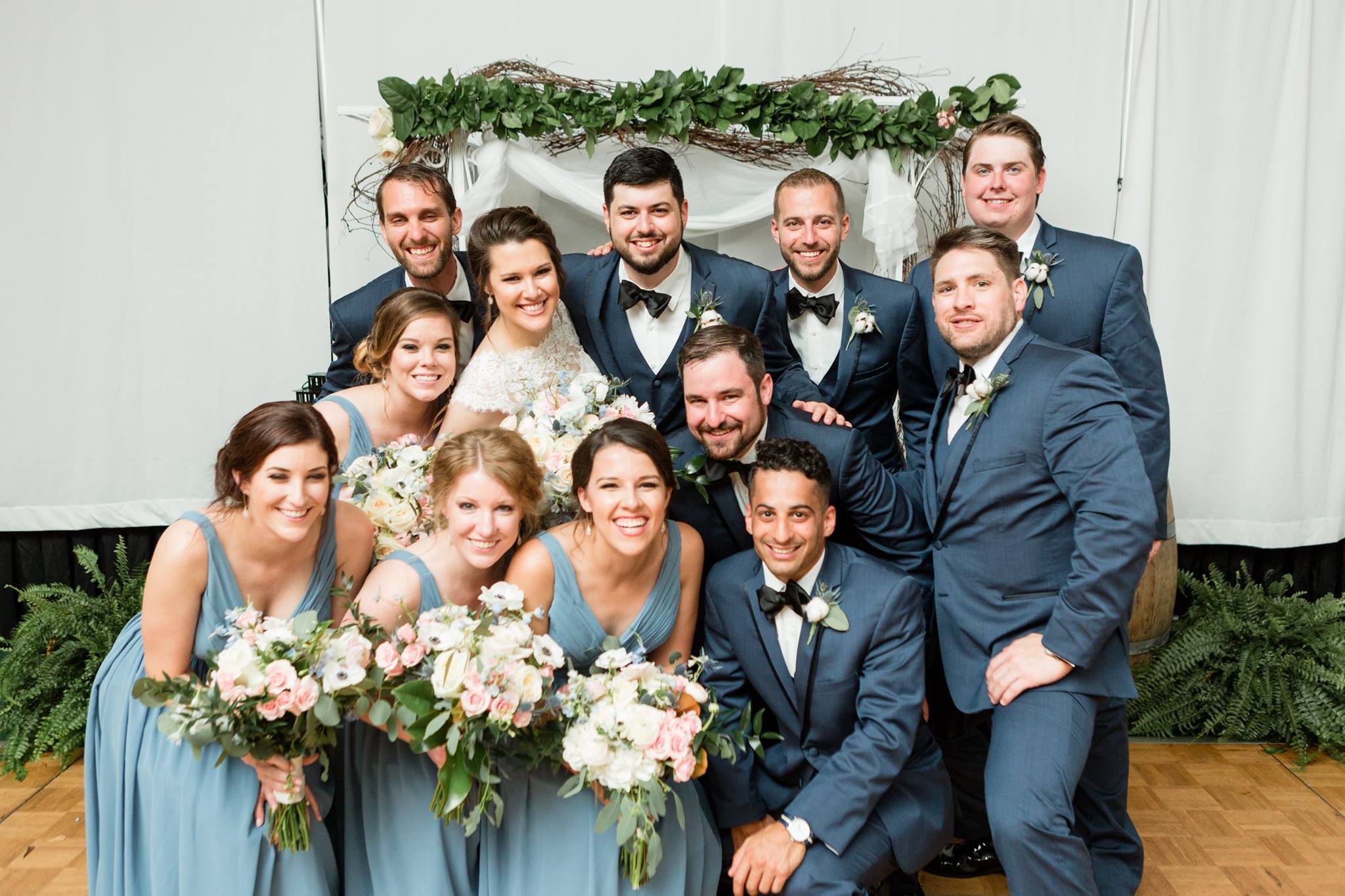 Morgan Creek Vineyards is a beautiful venue, with rows and rows of rustic vines that paired perfectly with the greenery and elegant flowers Mary selected. The subtle pinks and whites of the bouquets popped against the pale blue bridesmaids' dresses, and the greenery played well with barrels and countryside accents.
The ceremony was set to be outside next to the vineyard with the reception following in the tent. As we watched the forecast that day, it became obvious we'd have to do the ceremony in the tent as well. This is the perfect example of why hiring an event planner is so important, because, even with an ever-growing to-do list, we ensured every minute was special.
Our team took care of centerpieces, photo booth props and lanterns, arranged for generators to be brought to the wedding when the power went out and shuttled guests to the restrooms in the rain. The best part about having a team with so much experience: We didn't panic. Once one problem was fixed we moved on to the next one. It was by far one of the most challenging events we've managed, but The Dream Team held it together, which was important. The event could have easily been a disaster if we lost our cool.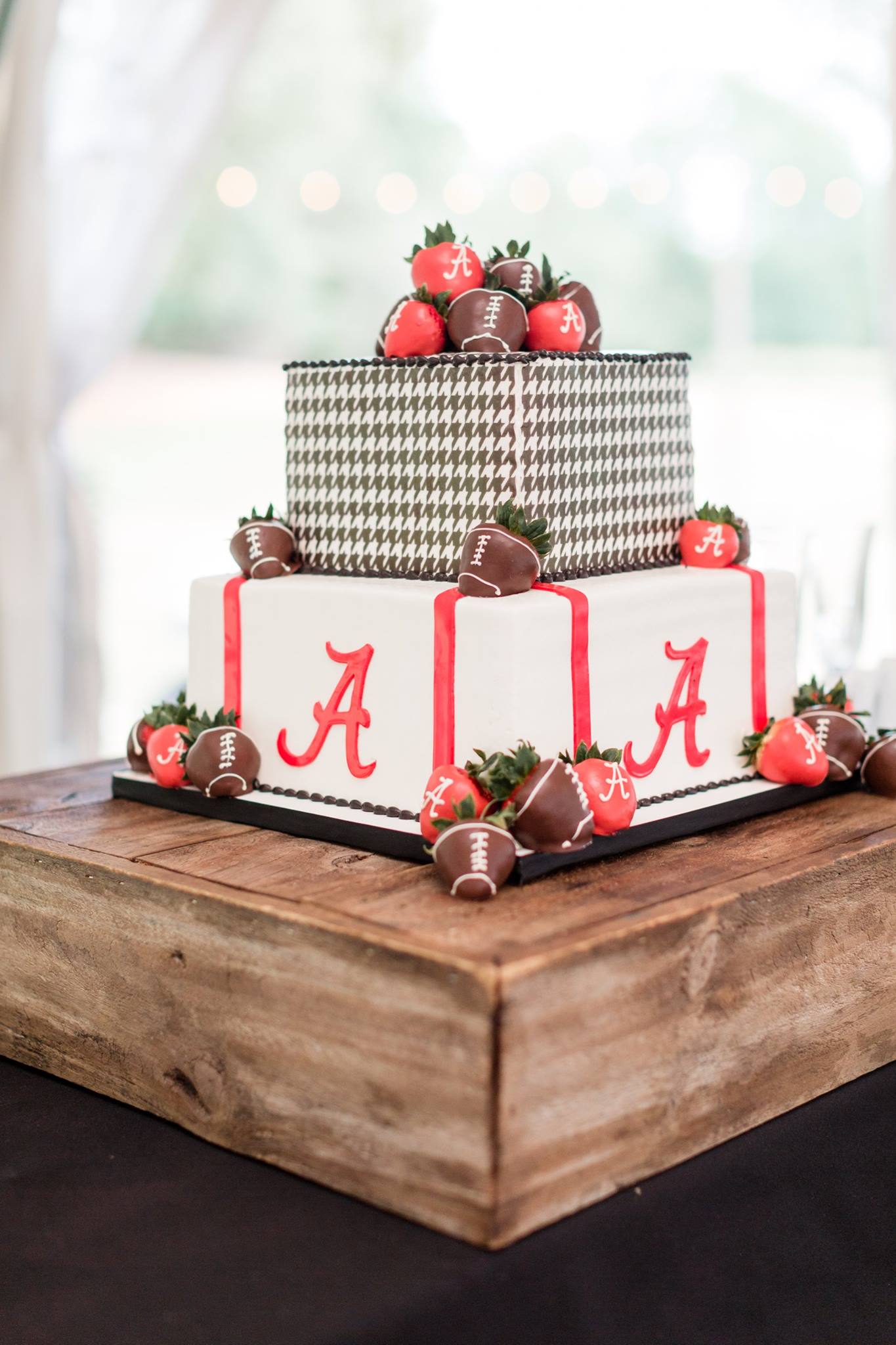 Instead, our happy bride processed down the aisle to the sweet sounds of Cahaba River Strings. The memorable moments consisted of a crimson tide groom's cake, a sentimental wine box ceremony and adorable kisses under umbrellas.
Our team learned a lot too. Our advice? 1. Always have a Plan B (which we, thankfully, did). 2. Know someone with a generator. 3. Check in with the venue to learn its emergency plan. 4. Hire an event planning team dedicated to making the event happen (we know a good one!).
Congratulations Mary and Armon! Nothing could rain on your parade!
Until next time,
The Dream Team