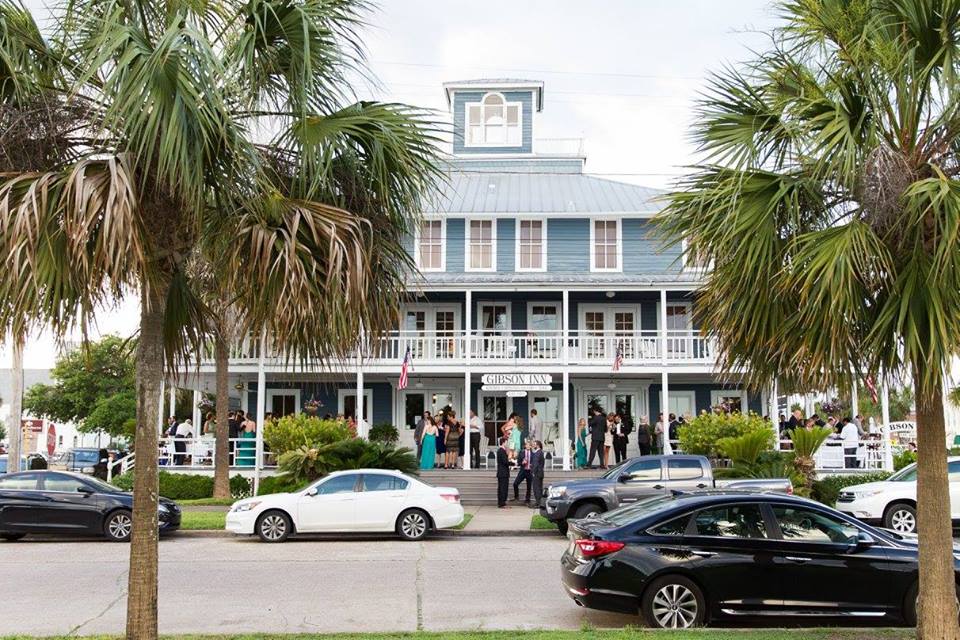 In Franklin County, FL, there's a small city called Apalachicola. It's a destination for many reasons, many related to its rich history dating back to the 1820s. But we were in Apalachicola for a different reason altogether: A Wedding.
When Hannah and Will came to us, they knew they wanted the destination wedding of a lifetime. What they got was nothing short of a fairytale. Every detail—down to the personalized cake topper of the couple and their dogs—was exquisitely executed, and every event was planned to the T.
The bride and groom took full advantage of all the beautiful scenery in this quaint and quiet town.
With the rehearsal dinner at the historic Dixie Theater, the welcome party at the funky and eclectic Bowery Station, and the wedding reception at the romantic Gibson Inn, the entire experience was memorable and full of character.
Every hotel in town was booked with guests from near and far. The weekend was packed with fun and exciting events leading up to the wedding. Toasts were made, vows were taken, fun was had, and in the end two families left as one.
Congratulations Hannah and Will, we wish you all the happiness in the world!
Cheers to the newlyweds,
The Dream Team